Home / Cabinets by Drawer Depot
Cabinets by Drawer Depot
Pre-Designed Cabinets - For Your Closet, Kitchen, Garage & Other Home Needs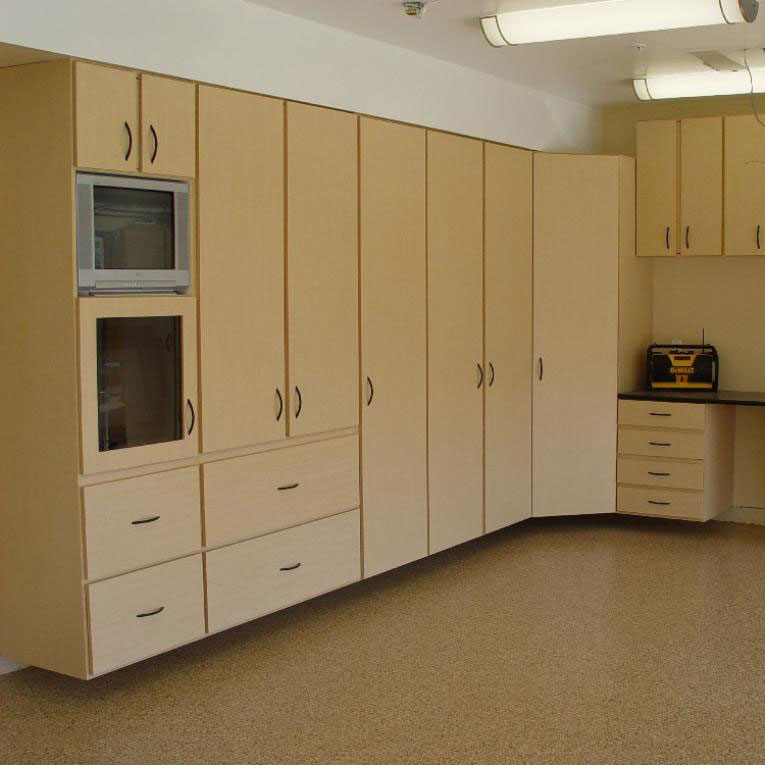 Looking to transform an underutilized spcae into a storage sanctuary? Look no further.
Our custom cabinets are engineered for easy, do-it-yourself installation and are amnufactured with cutting-edge design and durable materials.
Features

Heavy-duty performance.
Integrated back panels, 3/4" thick sturdy shelves, and doors with Euro-style hinges.
Drawers come with full extension Ball Bearing Drawer Slides (100lb).
Design Your Own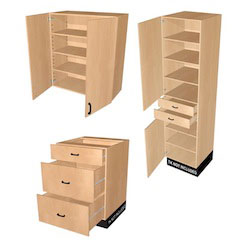 Work alongside a Project Manager to design cabinets that are exactly what you want!
These cabinets are built-to-order following your specifications. And, because we manaufacture everything in-house, we can ensure the level of quality you are looking for.
Accessories & Extras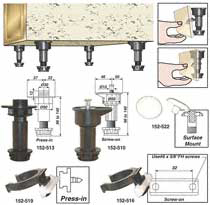 Conviniently level cabinets and mount a toe kick with the same hardware.
The Blum® cabinet leveler system incorporates high capacity adjustable levelers with clip-on toe kick mounting. Letting you level cabinets up to 850 lbs. quickly and easily.
Levelers adjust from 3-3/4" to 5-1/2" to accommodate uneven flooring.
850 lb. weight capacity.
Levelers are black ABS plastic construction.
Screw-on levelers mount through a 10mm hole bored in the cabinet base. Adjustments must be made at the base of the leveler.
Press-in levelers mount into a 30mm diameter x 12mm deep bore in the bottom of the cabinet base. Adjustments can be made through the cabinet bottom if an access hole is bored.
Toe kick clips snap on to leveling legs for simple installation.
Toe kick clips are available with either screw-on or press in mounting plates.
Optional white nylon cover caps fit into mounting screws on screw-on version.