Home / Tray-Stay Organizers
Tray-Stay Organizers
Tray-Stay Organizers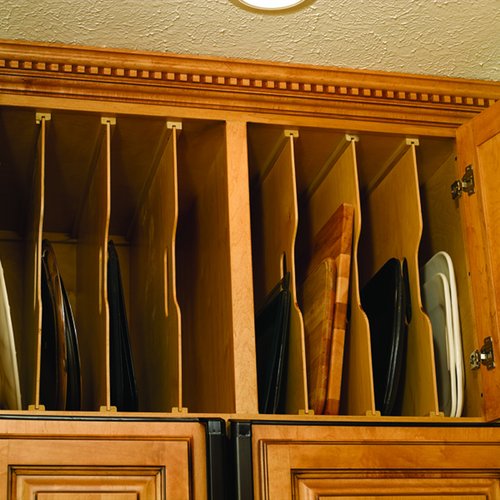 Our Tray-Stay is the perfect storage solution for cookie sheets, baking trays, and muffin pans.
Four prefinished Maple veneer dividers slide in grooved and predrilled top and bottom rails. Designed to be fastened in multiple locations to accept a variety of pots, pans, or lids.
Easily trimmable to fit any size cabinet.
Includes:
4 Finished Dividers
8 Drilled Rails